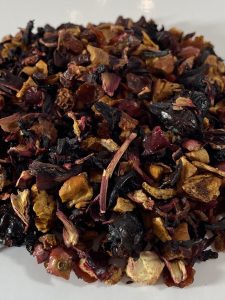 Be delighted with the wonderful taste of Cranberry Orange Leaf Tea!
Cranberry is a delicious fruit with a flavourful taste and nutritionally it can be introduced as nature's superfood. Consuming it as a drink is another way to enjoy its superior taste and benefits.
Tea Lover's Café brings you Cranberry Orange as a fruity leaf tea to refresh you with a delicate flavor. Mild sweetness and juicy taste of cranberry and hibiscus have been mixed with the citrus taste of orange peel. Rooibos may add a gentle sweetness and slightly nutty taste to the blend making it more delicious. Cranberry Orange leaf tea has been made with secret proportions of precious fruit and herb ingredients. Natural and nature-identical flavors have been used to enhance the aroma of the blend refreshing the mind and body.
Cranberry Orange Leaf tea is a caffeine-free herbal drink and it may uplift your healthy life. As a blend with high nutritional value, it is packed with vitamins, proteins, carbohydrates, fiber, and antioxidants.  As healthy ingredients of Cranberry Orange tea begin the releasing of their nutrients in the water, tea is comprised of all the mentioned nutrients.
Health Benefits of Cranberry Orange Leaf tea
High in antioxidants – Herbal components of the blend are rich in antioxidants and prevent the cellular damages caused by the free radicals.  Cranberry and rooibos are the main components packed with antioxidants. Lemon peel also contains antioxidants and vitamin C which fights with free radicals in the body.
Reduce the risk of cardiovascular diseases – Polyphenols contain in Cranberries play a vital role in reducing the risk of cardiovascular diseases. It may lower the risk of heart ailment and prevent the accumulation of plaque inside the arteries.  Rooibos also benefit heart health by lowering blood pressure. Regular consumption of Cranberry Orange tea may ensure the regular flow of oxygen and blood and reduce blood pressure.
Improve Digestive Health – Flavonoids contain in Cranberry sunrise tea improve the functioning of the digestive system. It can prevent growing and multiplying of Helicobacter pylori bacteria in the stomach lining.
Prevention of Cancers – It is a blend that contains fruits and herbs which have anti-cancer properties. Flavonol and anthocyanin present in cranberry batting with cancer cells and kill the cells preventing cancers.
Helps with Oral Health – Cranberry is an exclusive herb that helps with oral health. It has been found that cranberry mixed mouthwashes are effective than regular mouthwashes in controlling bacteria growth in the mouth. It may prevent gum diseases and gingivitis. Regular drinking of Cranberry Orange tea may strengthen the gums and fight with bacteria.
To prepare a delicate cup of Cranberry Orange tea, use the freshly boiled water and allow to steep the tea for about 5-7 minutes. It could be enjoyed as a hot or cool drink.
Replace your daily cup of tea with delicate Cranberry Orange Leaf Tea which brings you by TEA LOVER'S CAFÉ! Make your choice to become healthy with a magical fruity taste!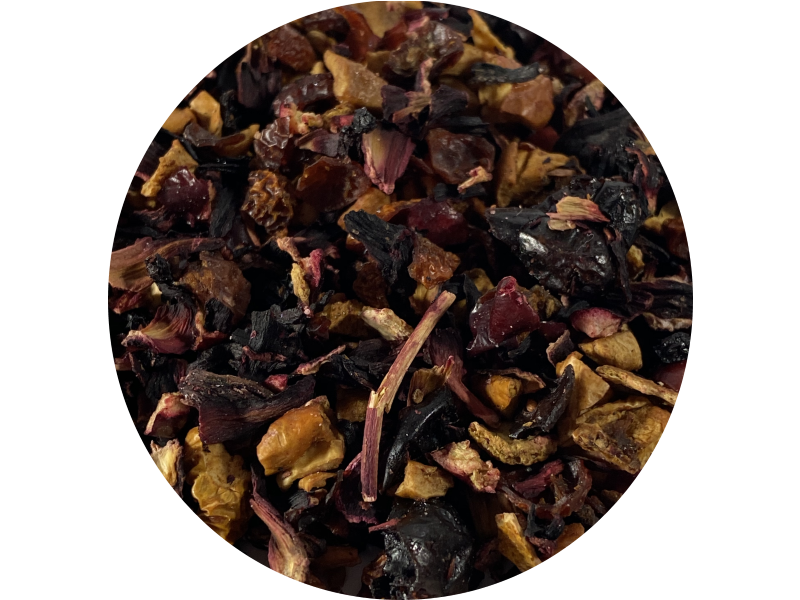 This citrus blend is full of antioxidants and flavonoids, both of which purify your body and keep your heart strong with some rooibos to balance out this flavor medley, Cranberry Orange mixes fruit sensations.