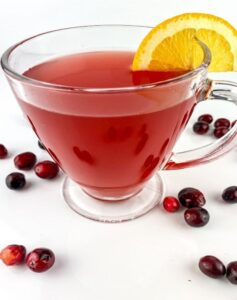 Tea Lovers Cafe™ Cranberry Blast brings the joy of a delicate cup of tea! Cranberry can be introduced as small, pink blossoms that native to North America. Currently, it is growing in countries like the United States, Chile, and Canada under special climatic conditions. It is a unique fruit and growing season falls from April to November. There are two varieties of Cranberry as North American variety and the European variety. European variety has a different acid profile and in Europe, it is known as English Mossberry.
We bring you Cranberry Blast tea as a powerful healthy tea drink. Dried Cranberry is used to make the blend and can be consumed as a hot or cold drink. Tangy sweet taste mixed with the fruity hint may create an amazing cup of tea.
Cranberry is known as a superfood thanking its highly nutritious nature. Scientists are consistently discovering the health impacts and influences of cranberry on the human body. Nutrients in Cranberry tea comprise antioxidants, Fats, Vitamin C, Vitamin K, Vitamin E, and minerals.
Health Benefits of Cranberry Tea
Rich source of antioxidants
Cranberry is a fruit rich with antioxidants and studies show that a cup of Cranberry tea has a total antioxidant capacity around 8900. Antioxidants may prevent the cell damages occurred by free radicals and increase the disease-fighting ability.
Support for Cardiovascular Health
Polyphenols contain in Cranberry may lower the risk of having hypertension, obesity, and diabetes which are caused to have cardiovascular diseases. Anthocyanins, proanthocyanidins, and quercetin contain in cranberry tea are beneficial for heart health. All these components may work to increase the HDL cholesterol level, lower the LDL cholesterol level, prevent oxidation of LDL cholesterol in the human body.
Prevent stomach cancers and Ulcers
The major cause of stomach cancers, ulcers, and infections is a bacterium called Helicobacter pylori (H. pylori) and proanthocyanidins contain in Cranberry may lower the risk of the above diseases by preventing the attaching of H. pylori to the stomach lining.
Prevent Urinary Tract Infections
Urinary Tract infections are also caused by a bacterium called Escherichia coli (E. coli) that attach to the bladder lining and urinary tract. A-type proanthocyanidins, a unique substance contain in cranberry may prevent the E. coli from attaching and prevent Urinary Tract Infections.
Cranberry tea gives a convenient solution for your skin and hair issues. As it is rich in vitamin C, helps to boost collagen production that improves skin elasticity. Finally, it will make soft glowing skin. As Cranberry tea is rich with antioxidants, it will fight with the cell damages and avoid premature aging. And regular drinking of Cranberry tea helps you to nourish your hair and have long healthy hair.
The Tea Lover's Cafe™ Team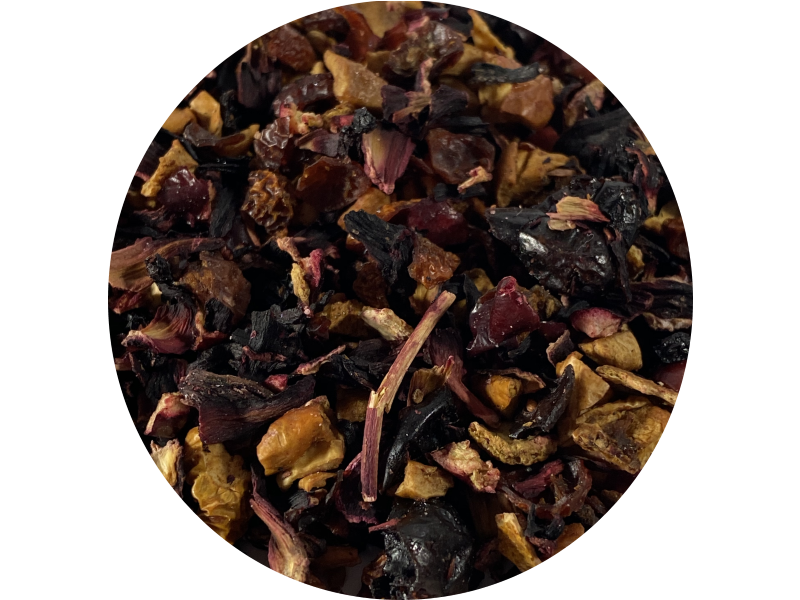 Let Tea Lover's Cafe cranberry bliss delight your palate today, this loose-leaf tea blend can be enjoyed hot, cold, and with a little spirits.
Remember, Everybody Needs A Little TLC!